There, we said it – a bold opening line but something we see first-hand every day.
At Front Lounge, a growing number of disadvantaged young people, who are falling through the cracks of society, are literally sewing their way to a brighter future by embarking on the SQA-accredited Kindred Clothing Award (Garment Production) qualification.
In the early days of the course, we hear stories of frustration, struggles and lack of confidence.
Yet, at our recent celebration event, attended by the fourth successful cohort of learners, we heard stories that shine a light on why we do what we do. 
We heard words like 'laughter', 'patience' 'focus', 'inspiration', 'opportunity', 'purpose', 'friends' and 'thankful' – which brings us to the next point.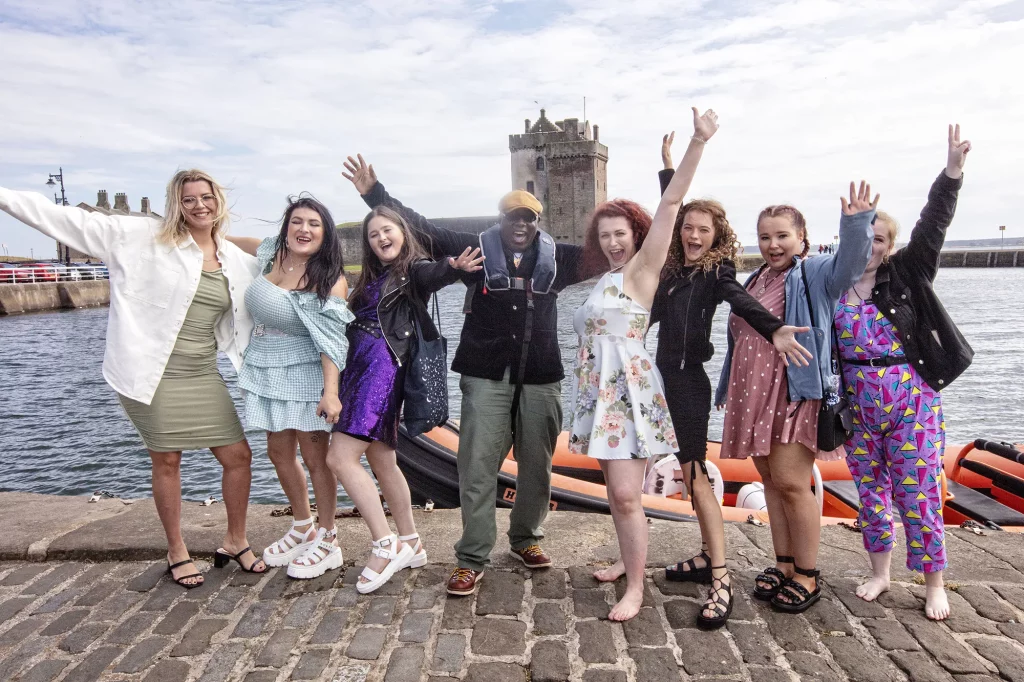 Kindred Clothing is making a tangible difference to people's lives. You can see it in them. They see it in themselves. They begin to see what might be out there, the potential of what they can do next.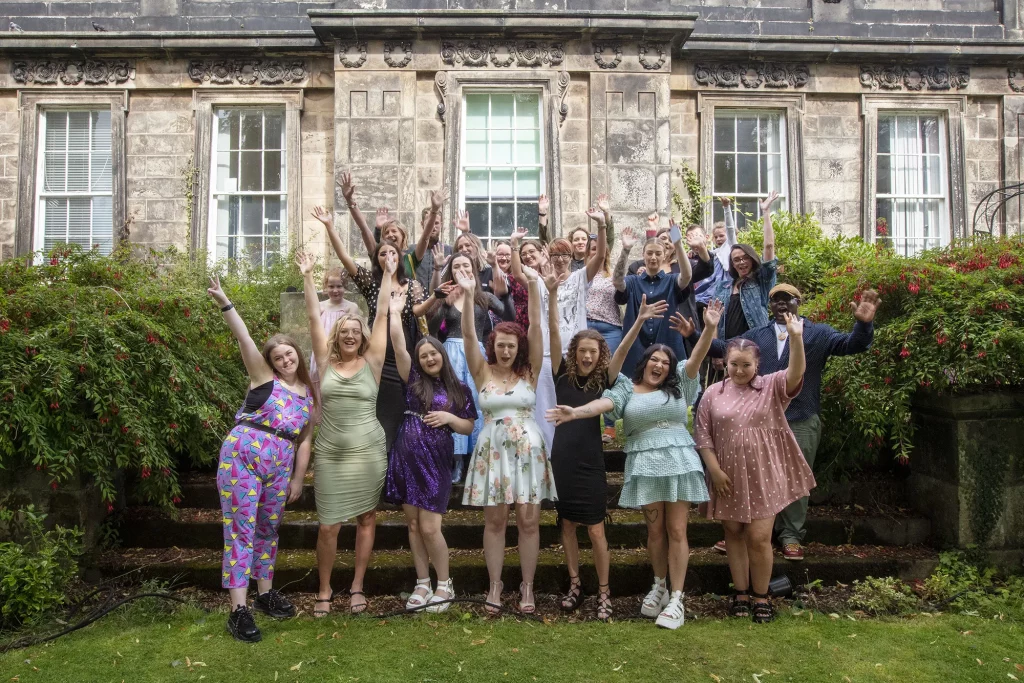 Learners don't just leave with a qualification. They gain opportunities they never saw coming from lasting friendships and photoshoots to internships and paid work. The city's creatives continue to seek us out, invite us to events and bring our learners into their world.
And for those who are parents, what a wonderful legacy and inspiration for their children.  There is no doubt that they, too, will benefit from their parent's experience with Kindred Clothing.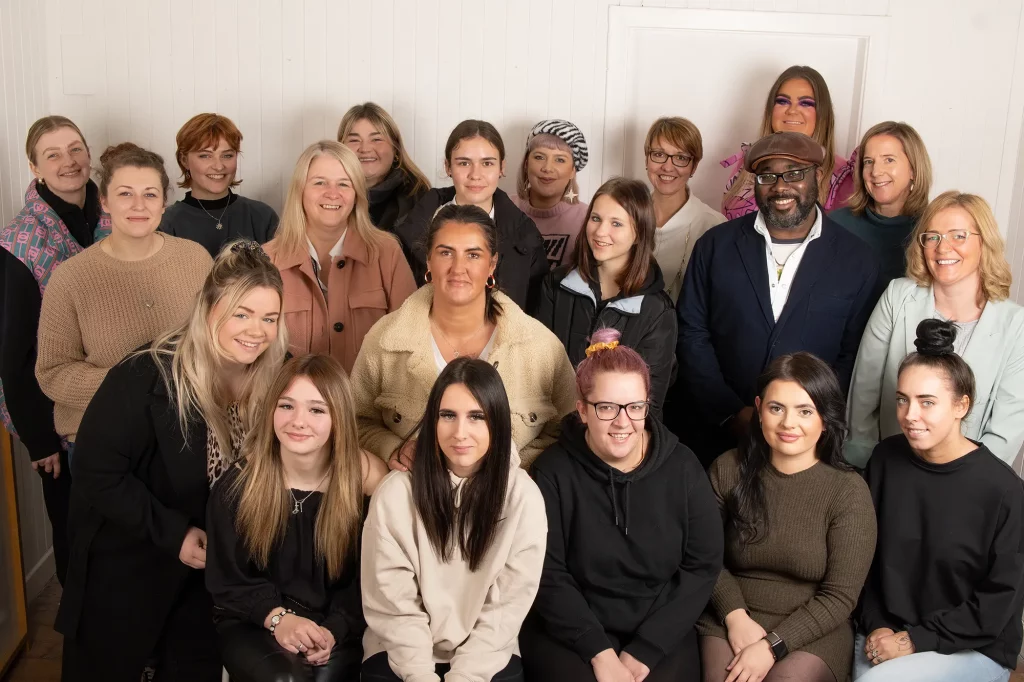 But these outcomes and opportunities don't happen by magic.
We rely not just on our tutors, but a committed group of funders and supporters.
As we embark on another learning journey with our fifth cohort of learners, we would like to thank our current and notable funders over the last three years. Your support enables us to deliver this vital programme and pays for the tutors and assessors who deliver the Kindred Clothing course; for the utility bills; for fabric, haberdashery, and sewing machines; for Front Lounge's main complementary activities including community engagement workshops, outings, home visits, one to one support, and enabling participants to design and lead their own projects and sessions.
Adapt & Thrive Fund
Awards for All Scotland
CAF Coronavirus Emergency Fund
CAST 
Comic Relief's #shiftthepower
Communities Mental Health & Wellbeing Fund
Corra Foundation
Community Jobs Scotland
DC Thomson Charitable Trust
Digital Boost Development Grant
Dundee City Council
Foundation Scotland
George and Grace Thomson Trust 
Garfield Weston Foundation (current)
Kickstart (UK Government)
Paul Hamlyn Foundation
Prince's Trust (current)
Proactive Grants 
Rural Employment Initiative (current)
Swire Charitable Trust
The Hugh Fraser Foundation (current) 
The Meikle Foundation
The National Lottery Community Fund's Improving Lives
The National Lottery Community Fund's Young Start
The Response, Recovery and Resilience Fund
The Robertson Trust (current)
Thistledown Trust
Trusthouse Charitable Foundation
Ufi VocTech Challenge Fund (current)
Walter Craig Charitable Trust
Wellbeing Fund
William S Phillips Fund
WM Mann Foundation 
Young Person's Guarantee (current)
To every funder who has and is supporting us in our efforts, the impact you make is significant and lasting and will have ripple effects in our wider communities for years to come. 
More now than ever, we thank you!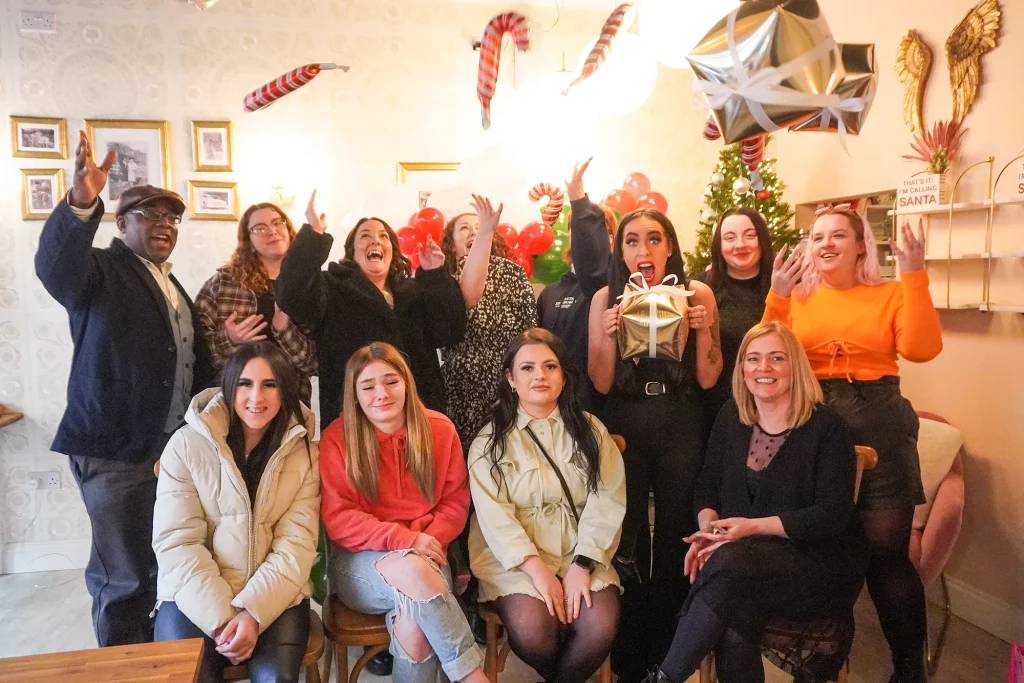 Pictures by Grant R Keelan (PPG Photography), Kitty Tang (KTMH Photography), Kathryn Rattray (Kathryn Rattray Photography) and Drew Cunningham (Mr Drew Photography)