What are your memories of school and, if you're still there or watching your child's progress, what's their experience?
While the lucky ones thrive and achieve, others quietly struggle and some give up altogether.
Although some schools are carving an alternative curriculum to keep pupils engaged, the confines and pressures of the school environment can still prove exceptionally challenging.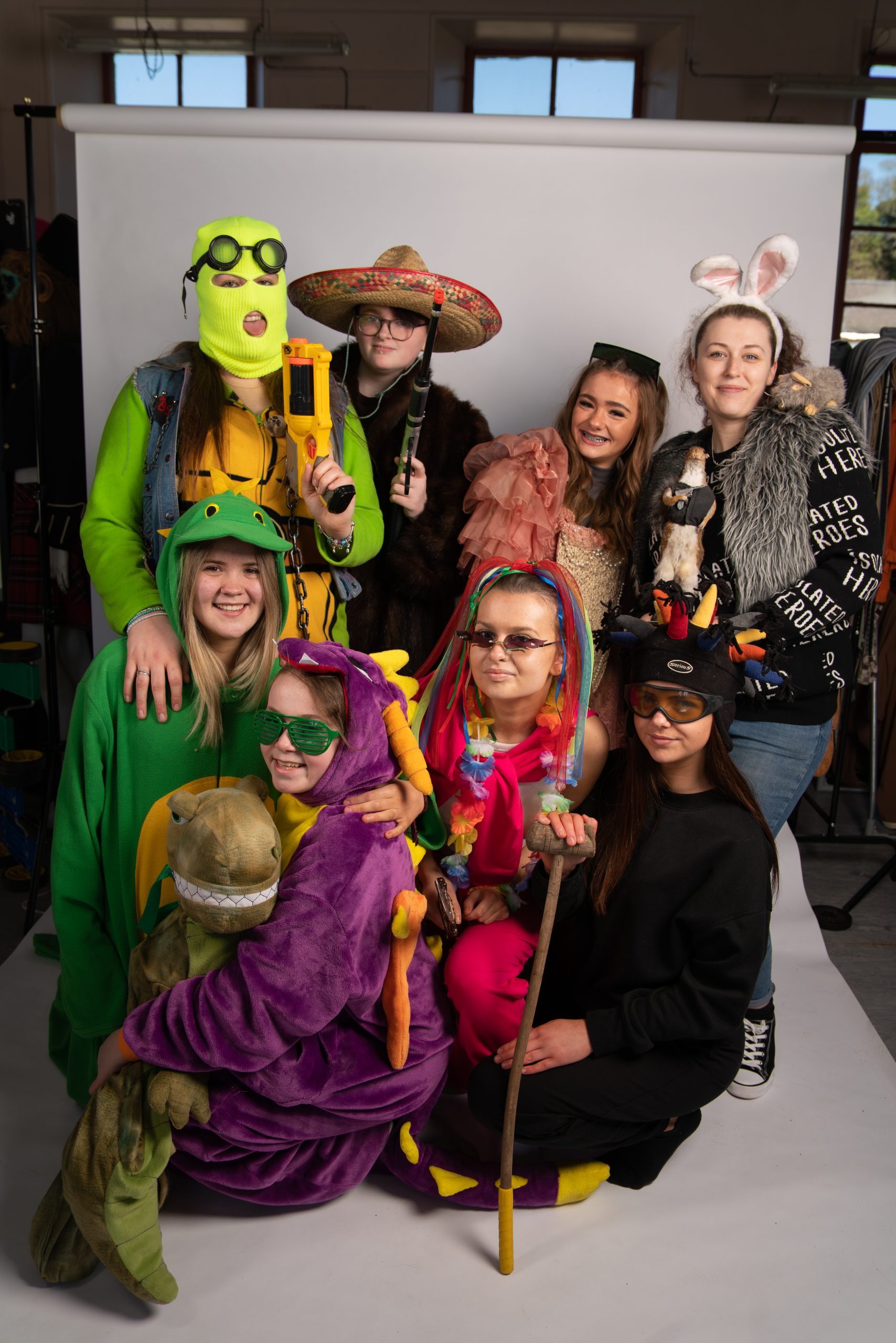 Unlike most qualifications out there, the SQA-accredited Kindred Clothing Award (Garment Production) qualification is delivered by businesses seeking to share their expertise.
Forming the Clothes Making Learning Partnership (CMLP), they take learners through the key stages of the garment production process, from setting up and using a sewing machine to mood boards, pattern making and garment construction. Learners also gain practical fashion photography skills and techniques to present themselves, their stories and their clothes.
We attract and seek out learners from a range of backgrounds. While no two are the same, they have one thing in common – the risk of slipping through the cracks of society.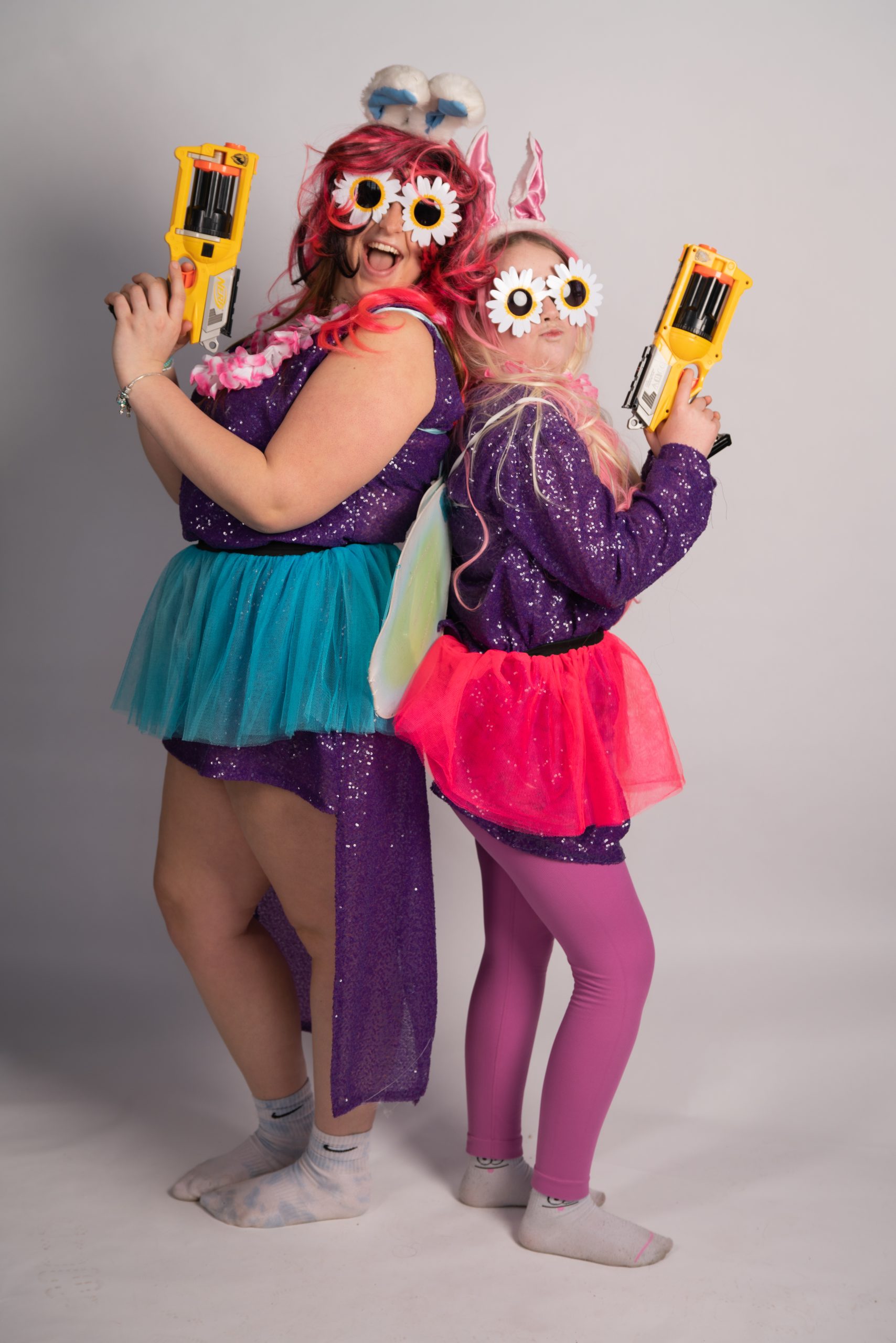 And that's why the project caught the attention of The Prince Trust, a youth charity that helps young people aged 11 to 30 get into jobs, education and training.
James Hopgood, Youth Development Lead, said, "When seeking out opportunities for The Prince's Trust to partner with a Dundee-based organisation supporting young people, it was a no-brainer for me to approach Front Lounge. The Kindred Clothing programme is such a fantastic platform for young learners wanting to dip their toes into the fashion and textiles industry and start to map out their entry routes into further education and employment in the sector.
"The young learners are able to gain an SQA qualification outside of the traditional school setting, build up a network of peers and have access to the continued support from both Front Lounge and The Prince's Trust to help realise and achieve their true potential. It has been amazing to hear of how the group has been progressing throughout the course. The Trust is very proud to partner with and support such a life-changing organisation."
We caught up with the youngest and eldest of our latest cohort of eight learners who have just completed the 10-week course.
Ellie Fraser (14) joined Kindred Clothing from Dundee's Baldragon Academy. Although bubbly and chatty in the relaxed environment we strive for at Kindred Clothing, school is a different story for Ellie where she is riddled with anxiety and panic attacks.
Ellie explained,
I stopped going to school full-time around August last year, just as I was heading into second year. I felt like everyone was staring at me, I couldn't concentrate and just kept crying. To try and get me back at school full-time, I was given a support worker who put me into a sewing group to give me something different, to motivate me. She then told me about the two places left at Kindred Clothing and, after some discussions, I got a place and started the course.
So, how did this new experience of education work for Ellie?
I absolutely loved it. I've come to realise that big groups don't work for me, and I perform much better in a smaller group like this. It's also so different working with local businesses than teachers. Sometimes at school, the teaching feels too rigid. Businesses teach you about things they do for a living so it felt more 'real'. Here it's more supportive, you can work at your own pace and make things your own, but there's also a plan to keep you on track.

I also love practical work rather than sitting in a class being spoken to. I'd used a sewing machine before but just practising sewing a straight line. Here, we started with pockets, zips, hems and cuffs, went on to make a lounge suit and then designed and made our very own glitzy dress for International Women's Day. It's been amazing as we got to put our stamp on it rather than just following instructions.

But there's been way more to it than just learning to sew. I've made a good friend group which has helped with my confidence and wanting to stick with it. After two weeks with Kindred Clothing, I thought 'I can do this!' I'm going to try and get back to school and then, I'd love to make clothes for a living or go to college. It's changed the way I think of my future and what opportunities are out there.
Meanwhile, our eldest learner Topaz Walker joined Kindred Clothing fresh from industry.
A former pupil at Strathallan School in Perthshire, Dundee-born Topaz (19), who is dyslexic, left school with 'no real plan'. However, she had a strong interest in art and fashion, having studied A-level art where she chose to focus on drag queen fashion.  Fast forward a few months when Topaz spotted an advert for a part-time six-week apprenticeship at Dundee fashion house Isolated Heroes.
I applied and was absolutely delighted when I got the position. I went in every Monday, working on the production side of the business. Better still, they then called me back to help with the admin side, dealing with the orders, packaging and so on. It was around then that Samantha Paton, the owner, mentioned Kindred Clothing. It really appealed to me as I wanted to get a qualification as well as industry experience. After an interview, I made it through and started the course.
So how did it work for Topaz, studying alongside younger learners?
We were a real mix but even the youngest were all pretty mature for their age. Most of us were also pretty similar in ability, and we all got on brilliantly. I've made some good friends; our different backgrounds and ages didn't matter. I loved making the tote bags and the International Women's Day dress when Isolated Heroes came in and helped us design, draw and cut our fabrics. Kindred Clothing isn't anything like school. The smaller group allowed me to thrive, just be myself and speak up. I'm now waiting to hear if I've got into university to study Textiles and Fashion and, if not, I have an Unconditional offer to go to college in Glasgow. I've also lined up another apprenticeship in Dundee with Ruby Coyne of Dreamland, which will give me another industry experience. Longer-term, I'd love to make more inclusive clothes for underrepresented people, perhaps those with a disability, or to reflect the gender mix in society. I can't wait to see what happens next!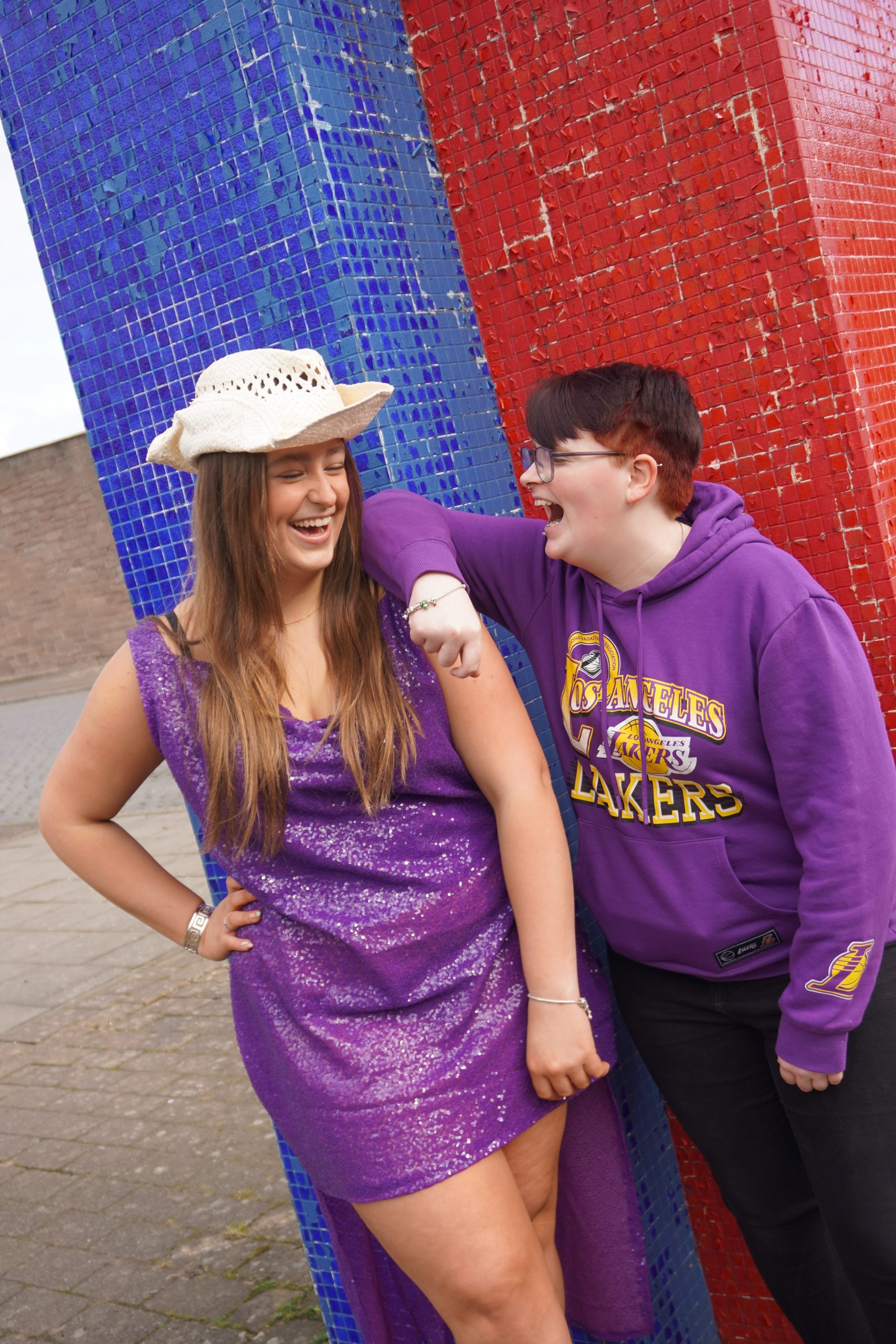 So, there you have it.  For education to be a positive, engaging experience, you have to identify the barriers, shine a light on them and work around them. When we do that, we see a staggering transformation in our young people. A future emerges.
The takeaway? There are different ways to educate.
We're exceptionally proud that OUR way is changing lives.