China is a world away, perhaps as far from the Western mindset as you can hope to go. It is also a wonderful place to challenge pre-conceived notions of what the world is. To fulfil our mission to broaden mindsets and inspire new ways of thinking, Front Lounge is currently preparing a group of intrepid young people for an experience of a lifetime with a trip to China.
China first became part of Front Lounge's story in 2003 when Dundee boy Adam Varjavandi took the brave, bold and life-changing step to travel to Macau to teach English and then onto Xi'an in 2004 to study Chinese.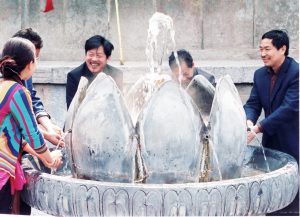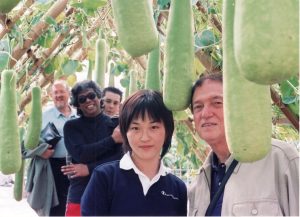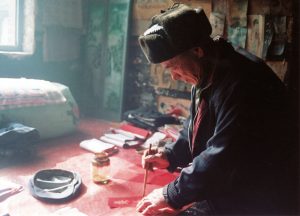 Staying in touch throughout his time there, right up until the present day, Adam saw huge potential for us to replicate our iGNiTE process in China. Dating back to the charity's origins as Pure Media UK, iGNiTE is a creative process encouraging participants to explore social issues, their local community and their own ideas. Since launching on September 11th 2001, of all dates, thousands of people across the world have benefitted from iGNiTE, with events taking place as far away as China, India and South Africa but also closer to home in Dundee, the Scottish Borders and the Highlands. The outcomes of iGNiTE are entirely dictated by those taking part, encouraged through the process by our expert facilitators.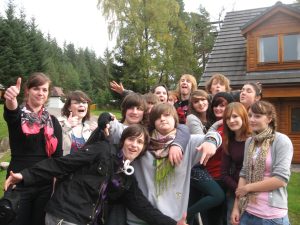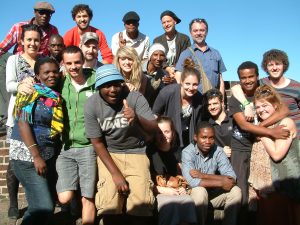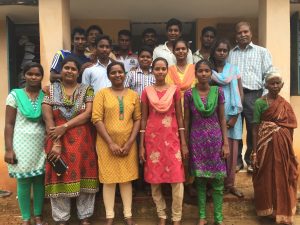 So, it was back in 2008 when 12 of us travelled to reunite with Adam in Xi'an. Through Adam, we engaged with the most diverse group of students, the homeless, villagers, primary school pupils, teachers and artists. We did what we do through iGNiTE: we asked questions, challenged perspectives and encouraged people to question their motives. What do you want to do with your life? What good can you do? How will you achieve these goals?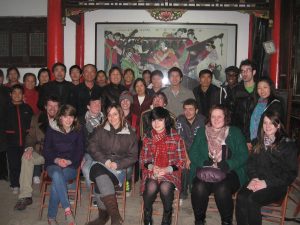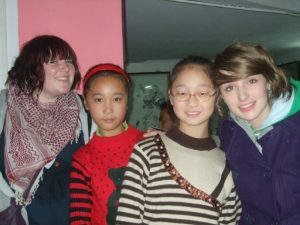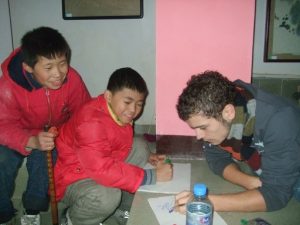 Not only were our own young people learning so much but we were lighting a fuse amongst the Chinese. One of the young students deeply affected by our visit was He Jiarun who, after embracing her IGNiTE experience, invited us to return to Yuhu, a village nestled in the foothills of Jade Dragon (aka Yulong) Snowtop Mountain, her village in Lijiang, the next year. We went on to run a three-day iGNiTE with a local primary school and, later, created a film capturing the voices, culture and dances of the elderly community. The impact being made in this poor, ancient village was phenomenal.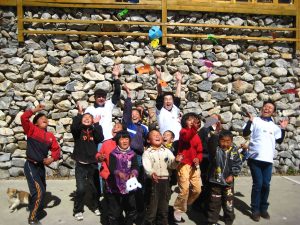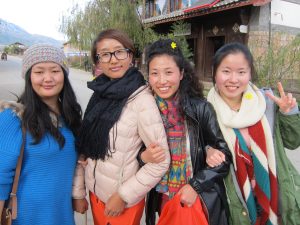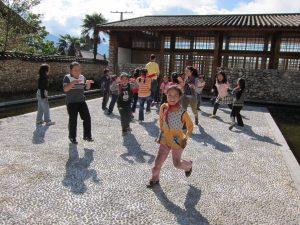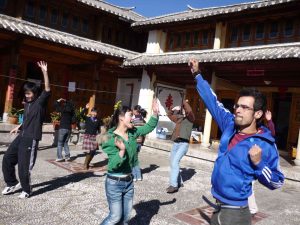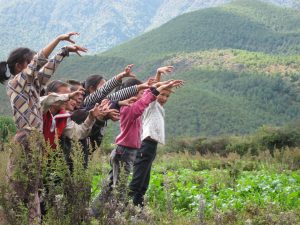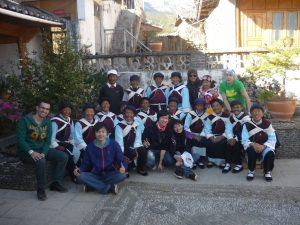 One of the people quietly observing our projects there was Jiarun's grandfather, He Shang Hui. Having already built a community centre for the retired community, he had one final dream.  Of the view that the community would remain poor without learning to read or write, he had a vision to build a library. Asking his granddaughter to make this happen and with the responsibility weighing heavily on her shoulders, Jiarun asked for our help.
In the months and years ahead, we worked with Jiarun to develop a reading club which she officially launched in 2016 as AiYueDu, meaning "I read" or "I love reading". We also managed to secure funding to buy and send books to China to support the project. Gradually, parents were instilling a love of reading in their children. When we started this work, there were no reading clubs in Lijiang. By 2019, the club had been replicated across the city. With our support and knowledge, she has changed the culture of a city and, since 2019, has run a kindergarten school there.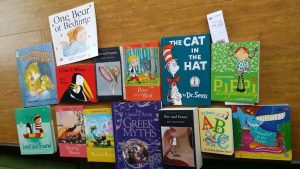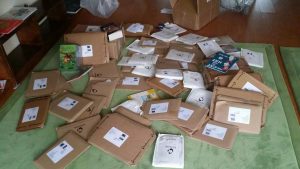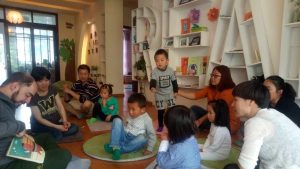 Our last trip to China was in 2017 when we reconnected with those from our very first iGNiTE trip, many of whom had since graduated, married and become parents. They travelled from all over China to reunite, still deeply affected by our work with them a decade earlier. Our young people ran three iGNiTE events during that trip, training local volunteers to make their own change.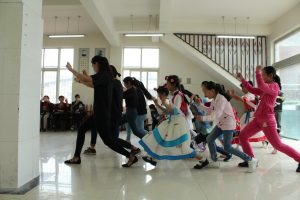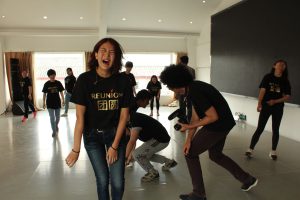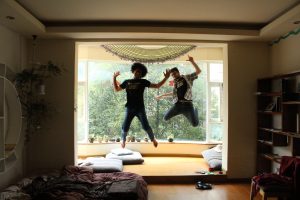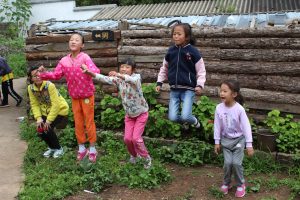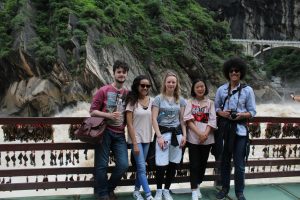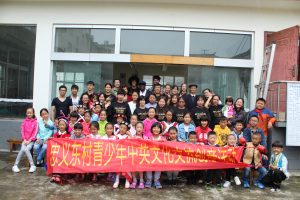 So, as we approach 2024, what does our relationship with China look like?
Adam, our local boy from Dundee's Morgan Academy, is still living and working in Xi-an. He plans to start a musical venture for the children and young people he works with. This presents a fantastic opportunity for us to return and prepare for another international exchange, taking some of the young people we work here in Dundee back to China to see them develop, grow and spark change. It's their turn now.
There is no doubt that, while arts and culture are amazing 'engagement' tools, our long-term agenda is to invigorate and release leaders into their communities, to challenge social injustice in its various forms, to inspire solutions to everyday problems no matter how big or small, and to enable the voiceless to have a voice to speak out about the things that unduly affect their lives. Given the phenomenal change that has already happened through our links with China, we can only dream of what lies ahead.